Upon the call for a Photo Contest on the occasion of World Bicycle Day, organized by Cycle City Network Nepal from May 19 to May 31, 2022, about 123 photos depicting stories and messages behind the subject of the photos were received. As the theme of the contest was "Bicycle and Environment", the subject of the photos was basically a bicycle. Photography is not only about capturing the subject, but also an art. We found different creativity added to the subject of the photos that the participants want others to observe, and feel about the subject.
Among the 123 photos, the top 18 photos were chosen to exhibit for the photo exhibition. The top 18 photos include 1 winning photo with 2 special mention photos. The jury of the competition was Mr.Kishor Shrestha from Nepal Photo Journalist Federation, Ms.Nisha Bhandari, Photojournalist – Setopati.com, and Mr.Susheel Shrestha, Photojournalist Shilapatra.com. Through the intensive selection round, the top 18 photos were chosen.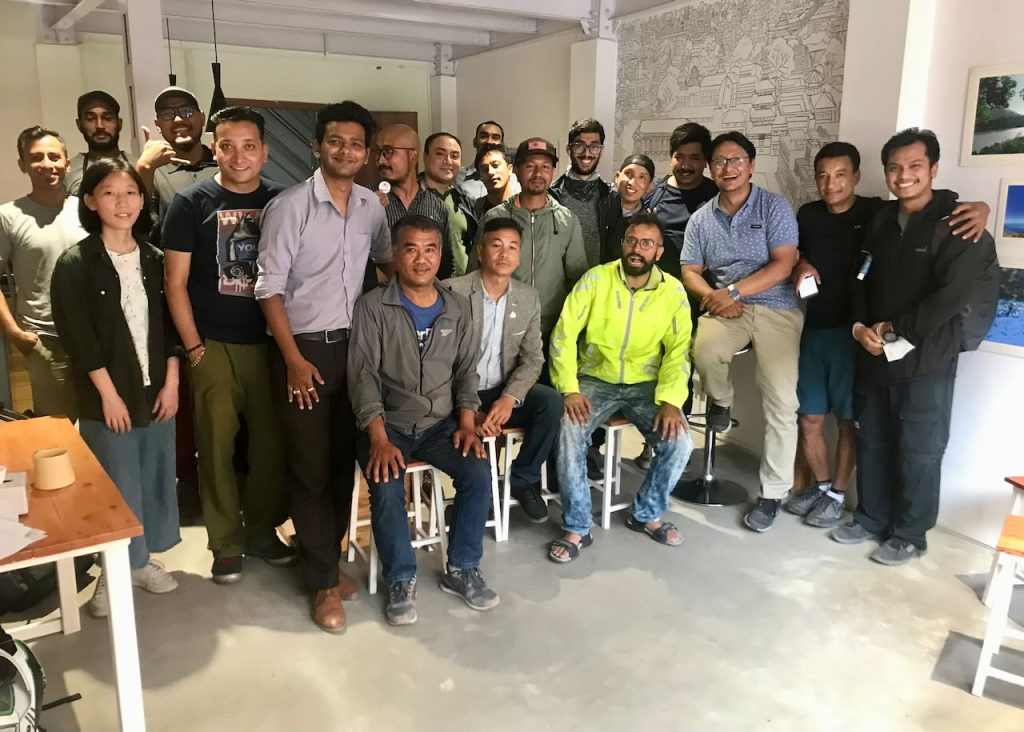 The photo exhibition will be held from June 4 to June 18 (11 am-7 pm) at Batuka Creamery, Basantapur. The opening of the exhibition was held on June 3, 2022, at 4 pm at the venue followed by prize distribution. Mr. Jenson Singh became the winner of the photo contest and walked away with Cash prize of Nrs 5000 along with gift hampers from Greenway, Mtb Cafe and Batuka Creamery , while the two special mentions were Mr. Aakash Shrestha and Mr. Pramin Manandhar who won gift hampers by Greenway Nepal, Mtb Cafe and Batuka Creamery respectively.
Through the lens of the photographers, we will view the subject of the photo the way they want us to see it, and connect with the subject and its background story. Organizing the photo contest and photo exhibition, raising awareness about cycling, and conveying the indirect message of conservation through bicycle photography is what Cycle City Network Nepal wanted to achieve. Promoting bicycles and spreading awareness to a wider audience through encouraging bicycle photography can be one of the effective communication tools.